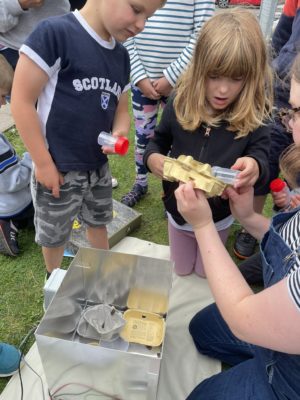 The Moths to a Flame project helps children and young people engage in the call for urgent action on the Climate Emergency by helping to create a magnificent mass-participation art installation at COP26, Glasgow 2021.
EVERYONE is invited to come along to our October holiday workshops to help us make 20,000 moths and record your messages to world leaders to be played during the installation at COP26.
To take part come along to the estate from 10am – 12noon on Thursday 14th October or Friday 15th October to see some live moths, do some arts and crafts, and have your say on what we should do to tackle the climate emergency.
For more information you can watch a video about the workshop here and find out more about the project here.