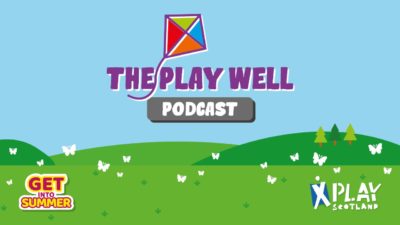 Welcome to Play Scotland's Play Well Podcast series!
Each month we will be exploring play through different themes by talking to play experts, play champions, and practitioners who are passionate about play.
Join us to learn about the importance of play for child development, play as a human right, and the different ways play can be used to tackle social issues.
Click here to subscribe to our podcast on your preferred podcast app.
Listen to "The Play Well Podcast" on Spreaker.
Read transcripts of our podcast below