See national Playhub for exciting resources and play ideas from a range of providers
Playing outdoors is essential for our children and young people to understand, value, enjoy and protect our natural world. In Scotland, this means playing outside in all weathers. 
The change in temperature and surrounding environment is a treasure trove of experiences and play opportunities that are vital to development and enjoyment. 
Spring is a wonderful time to explore your community and natural environment – get out and play! 
More useful resources and information »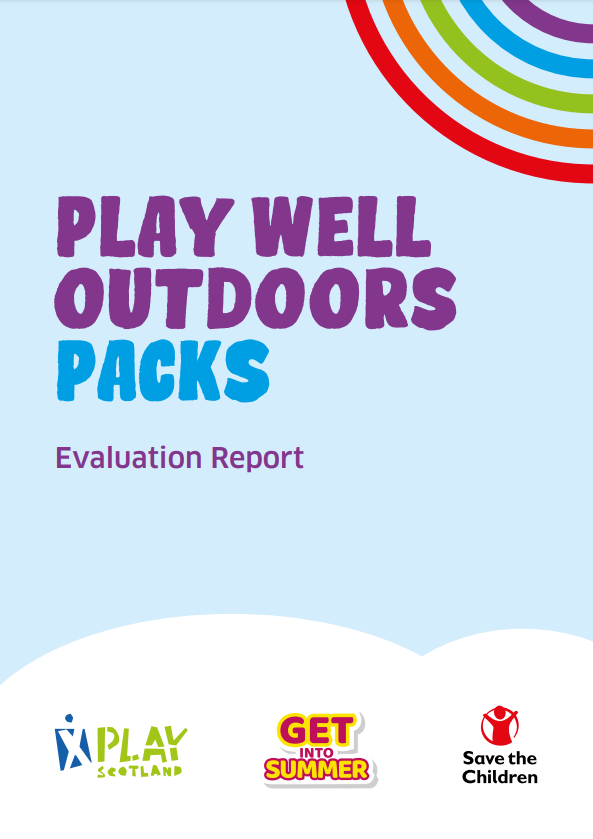 Play Scotland are delighted to release the evaluation report of the Playwell Outdoors Pack, which was a partnership with Save the Children and The Beano to support families to get outside, play and
be active together.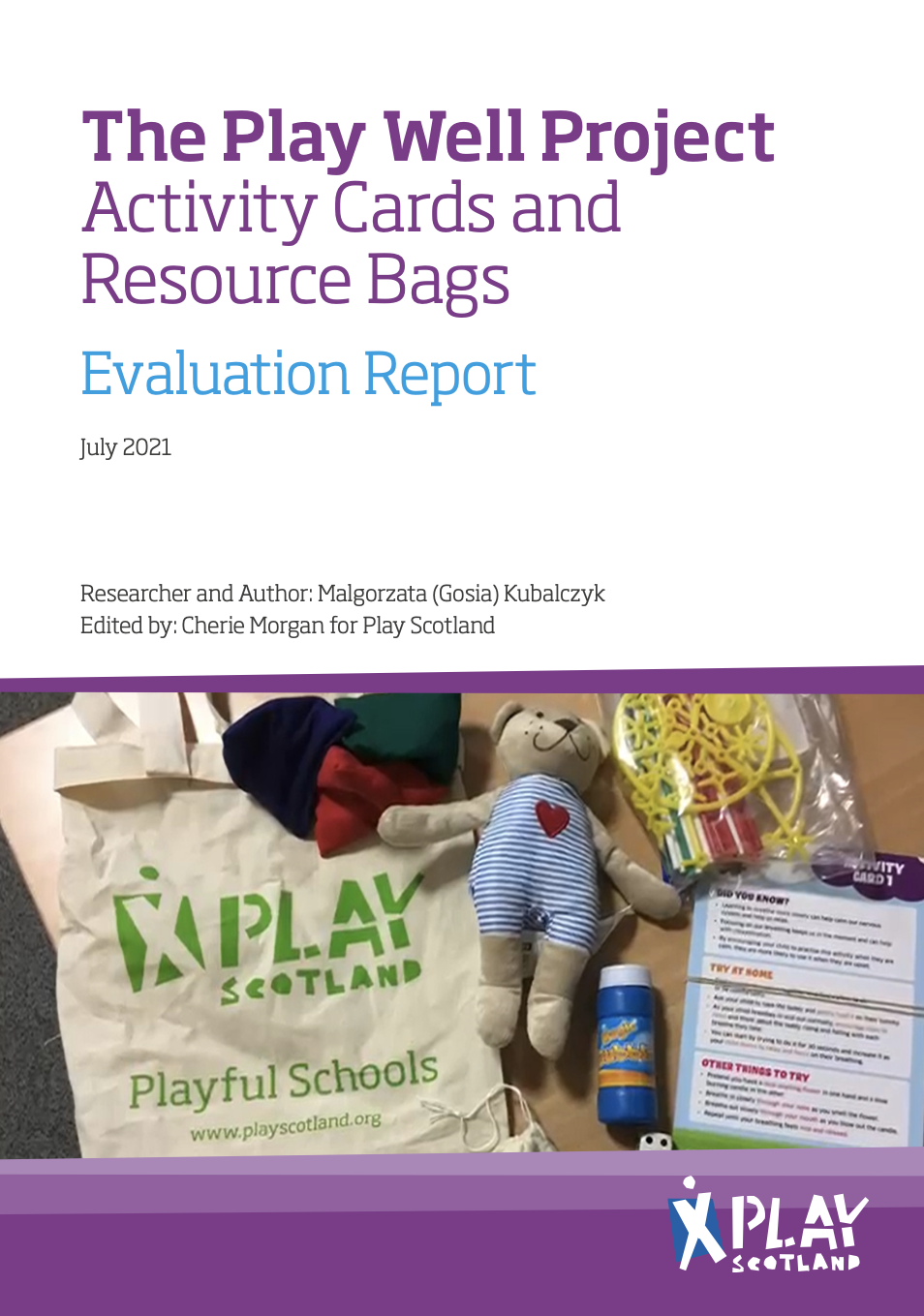 This report aims to evaluate the effectiveness of the "Play Well; Wellbeing through play" resource, which was developed by Play Scotland in collaboration with the Educational Psychology Service in Dundee.
The results of the research showed that the intervention successfully supported children's development across different competencies of social and emotional learning.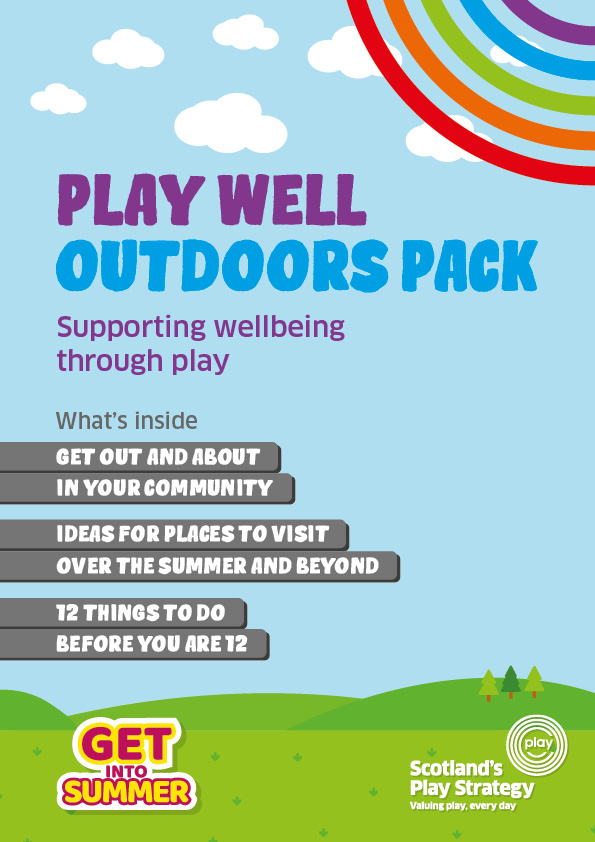 Play Scotland, Save the Children and the Beano are delighted to launch the Play Well Outdoors pack, which is jam-packed with ideas to help you Get into Summer. The pack is designed for primary school children, but activities can easily be changed to suit younger or older children too.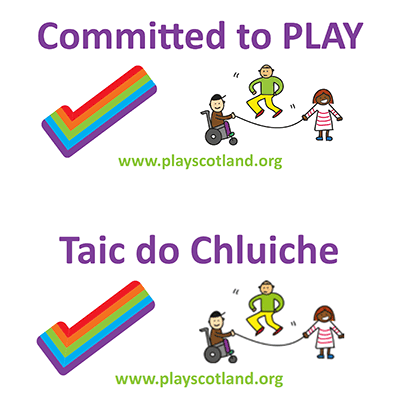 Scotland's Play Charter describes our collective commitment to play for all children and young people. Supporters of the Charter:
recognise that all children have the right to participate in play activities and experiences
value play as a life-enhancing daily experience for all our children
support children to have fun, creative, fulfilling and development rich play experiences throughout their childhoods
recognise that playing is an essential part of a happy childhood as well as being vital to children's wellbeing as individuals and members of society.