See national Playhub for exciting resources and play ideas from a range of providers
Play Scotland is delighted to welcome the announcement of the Get into Summer funding that will support children and young people's wellbeing over this summer.
Children and young people most impacted by Covid will be supported by £20 million to create opportunities to socialise, play and reconnect.
Councils will receive £15 million and up to £5 million has been allocated to a coalition of 18 national partners to further strengthen and build on existing summer provision in addition to what is usually on offer.
The support provided by councils will specifically target those aged up to 25 from low income households who may otherwise struggle to access such experiences during the holidays.
Education Secretary Shirley-Anne Somerville said:
"Scotland's children and young people have experienced significant disruption to all aspects of their lives as a result of Covid-19, including their wellbeing; education and social connections. They have told us that their mental health was a primary concern as a result of the pandemic and that they need a range of activity to help them reconnect with their peers and friends.

"We have listened and taken action. The £20 million of funding will support children, young people, their families and carers to enjoy the summer. Through our partners – local authorities as well as our national organisations – the summer activity will focus on mental health and well-being of our children and young people whose lives have been impacted by Covid."
You can find out more about what we are doing for Get into Summer here.
More useful resources and information »
Play Scotland are delighted to release the evaluation report of the Playful Communities Project, which was a partnership with ScrapAntics to enable loose parts play in communities in Dundee.
Play in a COVID-19 context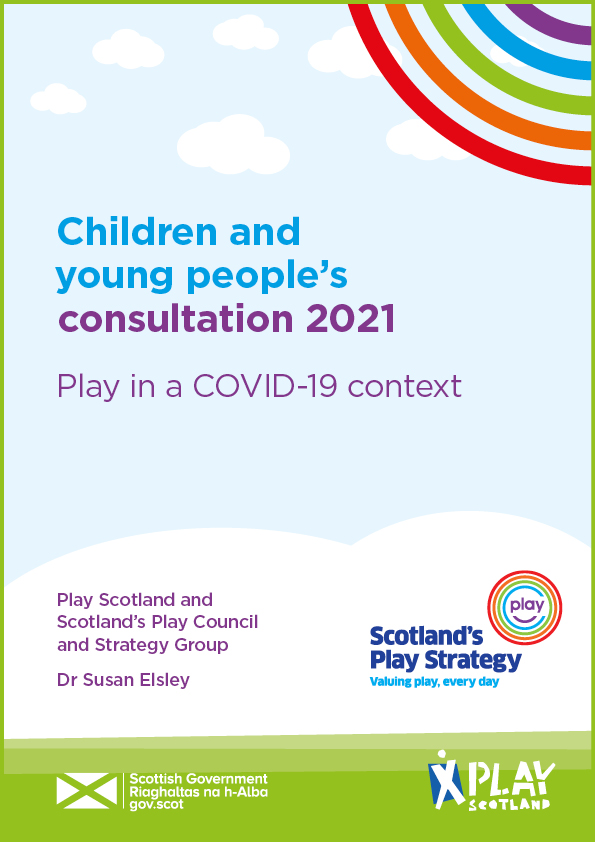 Play in a COVID-19 context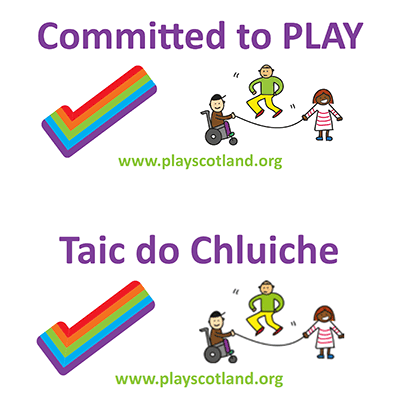 Scotland's Play Charter describes our collective commitment to play for all children and young people. Supporters of the Charter:
recognise that all children have the right to participate in play activities and experiences
value play as a life-enhancing daily experience for all our children
support children to have fun, creative, fulfilling and development rich play experiences throughout their childhoods
recognise that playing is an essential part of a happy childhood as well as being vital to children's wellbeing as individuals and members of society.