Welcome to our September updates blog! If you would like to receive our quarterly updates direct to your mailbox, you can subscribe to our newsletter here: http://eepurl.com/gEiLeD
Stay Play and Learn Roadshow
As part of the Get into Summer program, we partnered with Early Years Scotland to run outdoor play and learning sessions for families with children aged 0-5 in Glasgow and Dumfries and Galloway. The sessions are now finished for the year but we wanted to share the incredible number of families who came along!

Ministerial Visit on Play Day
We were delighted to have Clare Haughey MSP the Minister for Children and Young People visit a Stay, Play, and Learn session as part of our Play Day celebrations.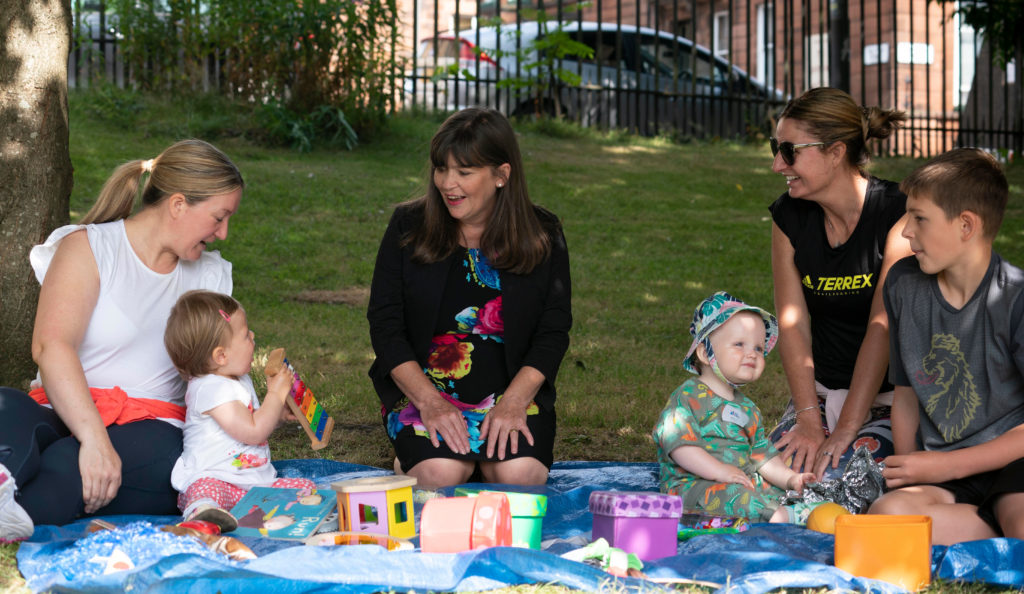 Click the video below to hear the Minister's speech and a bit more about the project.
Play Well Outdoors Pack
Working with Save the Children and the Beano we have designed a bumper pack filled with loads of ideas on how to play and have fun outdoors.
So far we have given out 20,314 packs to children across Scotland!
We still have lots left so if you would like to bulk order packs for your setting, please email info@playscotland.org
We are hiring!
We are looking for a Digital Membership and Services Officer.
We are looking for someone creative, enthusiastic and skilled in communications to join our fantastic team!
The salary is £27,828 pro-rata for 20 hours per week.
Closing date 12 noon on Thursday 16th September 2021.
Click here to download the job description and apply.
Moths to a Flame
We are running Moths to a Flame workshops to help children engage in the COP26 conference.
The workshop involves setting up a moth trap, identifying moths, and creating recycled art of moths to be displayed at the Glasgow Botanic Gardens during the conference.
We are currently taking bookings from schools, groups, and settings in central Edinburgh. If you are interested in hosting this workshop in your setting, please email jenny.lester@playscotland.org.
The Play Well Podcast
We are very excited to announce the launch of The Play Well Podcast!
We will be releasing episodes monthly and each episode will cover a different theme in relation to play.
Listen and subscribe here: https://www.spreaker.com/show/the-play-well-podcast
If you would like to receive our quarterly updates direct to your mailbox, you can subscribe to our newsletter here: http://eepurl.com/gEiLeD