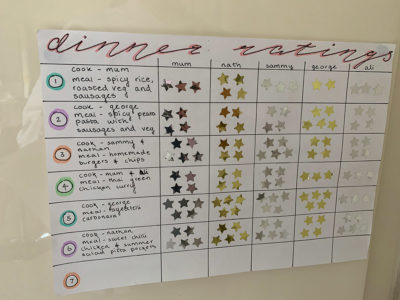 Day 19: making the most of Easter in isolation
Today my dog turns 9 months old. As a special treat, my mum and I took him out on an extra long walk this morning. We walked through the farm fields, the forest and round the outskirts of a beautiful golf course nearby. The sun shone and the birds sang for us the entirety of the walk. It was an incredible way to start my day.
In the afternoon, my sister and I decided to do some baking. As Easter is approaching, we were reminded of our favourite cake that our uncle used to make every year for Easter Sunday – carrot cake! I remember when I was young, my grandma and granddad would set up an Easter egg hunt in their garden for my cousins and I. We would all have a bag hidden somewhere with our names on it and whoever found theirs first would get the biggest slice of carrot cake! I'll really miss seeing my wider family this year for Easter but thankfully we can use apps like Skype and Zoom to video chat with each other.
This evening, my family and I decided to create a competition. Every night we change who the chef is to keep it fair and to make sure no one gets bored of cooking every night. The competition is to score the meal out of five stars, and each night we place our vote on a timetable I drew up. At the end of lockdown we will see who got the most stars added up over every meal we have made and the winner will get the grand prize – a three course meal of their choice with their favourite homemade cocktail all made by the 4 of us who didn't place first.