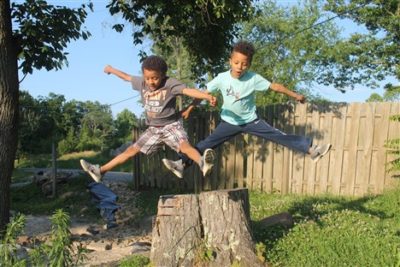 Play Strategy Vision
We want Scotland to be best place to grow up. A nation which values play as a life-enhancing daily experience for all our children and young people: in their homes, nurseries, schools and communities.
Play Strategy for Scotland
The Play Strategy seeks to improve the play experiences of all children and young people, including those with disabilities or from disadvantaged backgrounds. The principles of inclusion and play sufficiency underpin the Vision and Action Plan. The Strategy aims to ensure that all children and young people can access play opportunities in a range of settings which offer variety, adventure and challenge.
All children must be able to play freely and safely while learning to manage risks and make choices about where, how and when they play according to their age, stage, ability and preference.
Scotland's Play Strategy: Our Vision
Children's play is crucial to Scotland's wellbeing; socially, economically and environmentally. Our people are our greatest resource and the early years of life set the pattern for children's future development.
The fun and pleasure of playing is a vital part of a happy childhood as well as being crucial to children's development as individuals and members of society.
"Play is an essential part of a happy, healthy childhood and when children play their brains do two things: they grow and they become organised and usable"

Bob Hughes
Minister for Children and Young People presents on Scotland's Play Strategy in Australia
In May 2019 Maree Todd, Minister for Children and Young People contributed to a Play Symposium in Brisbane, Australia where she provided a video clip discussing Scotland's National Play Strategy.
Play Strategy Publications
A link to all play strategy in the library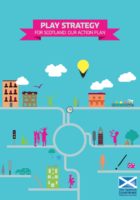 A range of publications, leaflets  and government documents related to Play Strategy in Scotland