Free to Play –

A guide to creating accessible and inclusive public play spaces by Theresa Casey and Harry Harbottle

"We want Scotland to be the best place to grow up, a nation which values play as a life-enhancing daily experience for all our children and young people. Accessible and inclusive play spaces help to ensure that all our children and young people, including those with additional support needs, can exercise their right to play.
"This guide is comprehensive, practical and inspiring. It will help groups make informed choices and avoid common mistakes and should be the first point of reference for all groups in Scotland wishing to make better spaces to play."
Maree Todd MSP, Minister for Childcare and Early Years

Introduction
This guide has been developed to assist any group that has come together to develop or improve a public play space. These groups may be friends of parks, community councils, community planning partnerships or groups of local parents, carers, professionals and youngsters who have identified a gap or recognised the need for improved space to play.
Free to Play will help:
ensure that all children and young people, including those with additional support needs, can exercise their right to play in their local communities.
the quality and inclusiveness of public play areas, making them welcoming community gathering places and ensuring that they are utilised as important community assets, promoting health, wellbeing and a sense of community.
It can also be used by funders to provide guidance to applicants and by local authorities to assist groups with their projects.

Aim of the guide
The guide will help to plot a route from initial planning to commissioning the design and build of a good place to play. To create these play spaces, attention must be given to access and inclusion so that children of different ages, abilities and play preferences are able to play together. Access and inclusion are integral to the approach taken in this guide.
It provides reminders, tips, templates and advice for when you are wondering what needs to be done next. It also provides signposting to organisations that can help.
We hope that it will make the journey towards a good place to play more manageable.
Within this guide you can also find Design Briefs.
"This is a wonderful resource that helps deliver the Play Strategy vision of valuing play as a life enhancing daily experience for all our children and young people in Scotland"
Marguerite Hunter Blair, CEO, Play Scotland
"Accessible and inclusive environments and facilities must be made available to children with disabilities to enable them to enjoy their rights under article 31."
Committee on the Rights of the Child, 2013
The guide was produced by Play Scotland, Inspiring Scotland and the Nancy Ovens Trust in support of the Play Strategy for Scotland. The three charities are passionate about children's right to play and the huge benefits having accessible play outdoor play space can have on children's development.
The guide's authors, Theresa Casey and Harry Harbottle, are experts on play, children's rights and inclusive play spaces.
"Play is a fundamental right for all children and young people. If all play spaces were designed with disabled children in mind then this would improve the emotional and physical wellbeing of parents, siblings and children. All children need the same thing from a play space – to be included."
Libby Welsh, Parent Inclusion Network/ Catherine Street Playpark
Why play space?
Providing freely-accessible public play spaces is one of the important ways we recognise and support children's right to play. In well-designed and located play spaces children can enjoy all the freedom, fun, sociability and the thrills and spills associated with playing. By protecting space for play we demonstrate that children's play matters.
Local communities are often the driving force behind campaigning for, fundraising and developing good spaces for play, often in partnership with the local authority. It isn't possible for every play space to meet all the play needs of every child and play spaces shouldn't all be replicas of each other. It is important however that there are diverse community spaces in local areas which can accommodate children's play needs in different ways.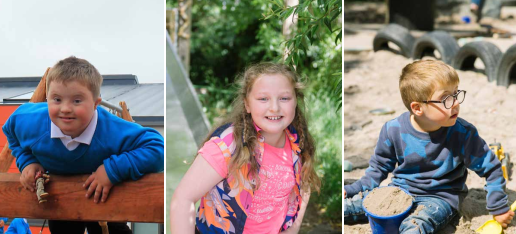 Free to Play Guide – link to pdf