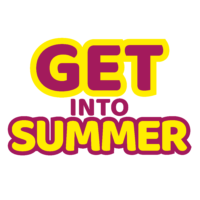 Today, thousands of children and their families will be out playing in communities and local events across Scotland, celebrating Playday – the national day for play.
There was even more to celebrate today with the launch of the Play Well Outdoors pack, a universal offer to all primary school children in Scotland, packed full of play ideas, activities and ideas of places to visit this summer and beyond. It was developed by Play Scotland in partnership with Save the Children, STV Appeal and the Beano.
The pack was launched at a Stay, Play and Learn session at Glasgow's Queen's Park by Clare Haughey, MSP and Minister for Children and Young People.
The sessions, run by Early Years Scotland, focus on the benefits of outdoor play through planned activities that support family health and wellbeing. Parents who attend receive a Play Well Outdoors pack and a food package with recipes to encourage families to prepare meals at home. Around 400 packs are distributed each week.
On launching the pack, Children's Minister Clare Haughey said:
"Play is vitally important for children and young people's mental health and wellbeing, especially as we emerge from the pandemic. I am delighted to join Play Scotland, Save the Children, Early Years Scotland and the Beano in celebrating National Play Day and the Scottish Government's Get into Summer programme.

"We have committed funding of £20 million to support a wide range of activities for children and young people and their families over the summer, ensuring they are provided with opportunities to socialise, play and reconnect within their local communities and environments as well as having fun after a most challenging year."
Whilst Playday is the national day for play, this year we are encouraging families, carers, and communities to help children enjoy a Summer of Play. 
Playing is essential for children's mental health and well-being.
Playing helps children cope with stress and anxiety and fosters resilience, enabling children to better deal with challenges.
Playing gives children the opportunity to have fun, laugh, take time out, relax, and build friendships.
Playing outside allows children to appreciate nature, the environment, and feel part of their community.
Playing is fundamental to children's happiness, and happy children lead to happier communities.
We are calling on families, carers, and communities across Scotland to give children plenty of opportunities to play and have fun outdoors with their friends today and throughout the summer.
Marguerite Hunter Blair, Chief Executive, Play Scotland said:
"Play Scotland is thrilled to support Playday to launch our Play Well Outdoors pack with our partners Save the Children and the Beano. The focus in Scotland is encouraging families to Get into Summer and to enjoy a #summerofplay.
"This year more than ever we need to encourage children and families to have a summer full of outdoor play and fun, it's so good for everyone!" #getintosummer #play2021
Jane Brumpton, Chief Executive, Early Years Scotland said:
"We were delighted that the Minister launched the pack at one of the outdoor play and learning sessions we are running as part of Parent Club's Get Into Summer campaign.

"The campaign has really put the focus on the importance of play and on playing and learning outdoors, and the Play Well Outdoors pack is a fantastic complementary resource to inspire and support children and families to get out and about."
Claire Telfer, Head of Scotland, Save the Children said:
"We have been so proud to work with some incredible partners to develop this resource for Scotland's children. Play is a great leveller and we know it has a huge impact on a child's wellbeing. We hope the pack has gone some way to encouraging children to develop their confidence and social skills and more importantly, to have fun".
Follow #Playday2021 #SummerOfPlay #GetIntoSummer