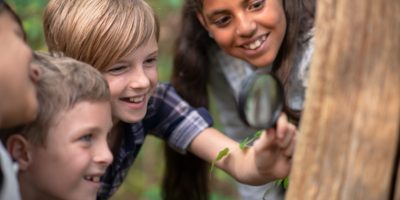 Join Play Scotland for an 'Introduction to Outdoor Classroom Day' for practical tips on how to plan for it.
Wed, 11 May 2022 @ 17:00 – 18:30
About this event
Outdoor Classroom Day is a global movement to make time outdoors part of every child's day. Outdoor classroom day is celebrated in May and in November but you can use ideas from this training all year round!
So, if you are interested in bringing teaching and learning into the natural world, then join us for this workshop.
By attending this training, you will gain:
Up to date knowledge and evidence on play and learning
Information about outdoor classroom day and the importance of outdoor play
Practical tips on how to plan a lesson or day outdoors
A chance to discuss challenges and solutions with peers
This training, by Play Scotland with associate Rob Bushby, is designed for:
Primary school teachers
Secondary school teachers
People with an interest in play and outdoor learning
We advertise our upcoming training courses in our monthly newsletter. Sign up for free to be a member to receive the newsletter. Sign up as a member here.