Below are links to national play organisations, organisations relating to play, and other useful contacts relating to children and young people.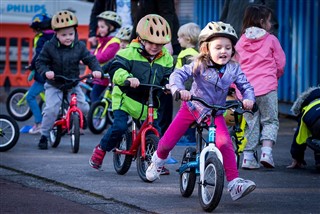 Click on the organisations name and this will take you to their web page. Should any links be broken please do let us know info@playscotland.org
Aberlour Child Care Trust is the largest, solely Scottish, children's charity, providing help to over 6000 of Scotland's most vulnerable children and young people.
Asthma UK funds world-class research, provides expert advice and support, and campaigns for change on the issues that affect people with asthma.
Support the UK's largest children's charity. Our children's services help children in poverty, support young carers and help families looking to foster or adopt.
Bookbug – Scottish Book Trust
Discover the benefits of sharing stories, songs and rhymes with babies, toddlers and pre-schoolers to give them the best start in life.
British Association of Play Therapists
The British Association of Play Therapists is the first and foremost professional body for Play Therapists in the UK.
Care Inspectorate are the national regulator for care services in Scotland. They inspect services and evaluate the quality of care they deliver.
Provides help and advice for carers in Scotland.
Carers Trust Scotland is the largest provider of comprehensive carers support services in Scotland. They seek to improve support, services and recognition for carers in communities across Scotland.
Canongate Youth Project, Edinburgh
Their vision is for children and young people in Edinburgh and the Lothians to be healthy, happy and secure, belong in their communities and become confident and fulfilled adults.
Capability Scotland campaigns with, and provides education, employment and care services for disabled children and adults across Scotland.
Child Accident Prevention Trust
The Child Accident Prevention Trust (CAPT) is the UK's leading charity working to reduce the number of children and young people killed, disabled or seriously injured in accidents. They give free child safety advice to parents and carers, support professionals working with children and families, support senior professionals and policymakers and advise the government and organisations on child safety.
ChildLine Tel: 0800 11 11
Childline is here to help anyone under 19 in the UK with any issue they're going through. You can talk about anything. Whether it's something big or small, their trained counsellors are here to support you. Childline is free, confidential and available any time, day or night.
Care and Learning Alliance Scotland
Care and Learning Alliance (CALA) is the largest third sector early learning and childcare organisation serving Highland and Moray. Through partnership working with local authorities, social enterprises and other third sector organisations, CALA promotes a culture of 'getting it right for every child'.
Change 4 Life helps you take the steps towards getting yourself and your kids eating well, moving more and living longer.
Child Poverty Action Group in Scotland
Children and Young People's Commissioner Scotland
Welcome to Early Years Scotland, a national organisation that invests in our youngest children.
A membership organisation in Scotland for people with learning disabilities and family carers.
Aims to make the UK a better place for families, through research, campaigning and information provision, and working with government, employers and parents.
Formally ParentLine
Disability equality in the arts
Support for lone parents
Grounds for Learning is the Scottish programme of the UK charity Learning through Landscapes
International Play Association
Independent development and social research charity, supporting a wide programme of research and development projects in housing, social care etc
Licketyspit – Opening playworlds for children and families through theatre, stories, music, drama-led play…firing imaginations & creating communities!
Living Streets is the national charity that stands up for pedestrians. We work with you to create safe, attractive, enjoyable streets where it's great to walk.
Netmums is the UK's biggest parenting website offering local info, expert parenting advice, chat and support
Providing help and support to all single parent families across Scotland; mums, dads, young parents and kinship carers.
PNS run workshops, co-ordinate support groups and provide training tailored to meet the needs of parents in communities across Scotland.
Supporting children, parents and families in Scotland
Parenting UK, part of Family Lives, is the membership body for parenting support and education. We exist to achieve better parenting by raising awareness of parenting issues and improving the performance of the parenting workforce.
Help and advice for parents, Part of Children's 1st
National celebration of play usually held on the first Wednesday of August every year.
Whats on Guide for primary aged children.
Scotland leading social care charity.
Planning on having a baby, are already pregnant, or are supporting a partner or a friend, find out all about pregnancy, birth and parenthood.
Ready Steady Toddler! Explore our hands-on guide to help you through the challenges and rewards of the toddler years.
Scottish Qualifications Authority (SQA)
The Scottish Youth Parliament represents Scotland's young people
The Yard is a purpose built indoor and outdoor adventure playground for children and young people with disabilities. Located in Edinburgh and Dundee.
As well as our Young Scot card, they have a whole bunch of awesome information, opportunities and incentives for 11 – 26 year olds in Scotland.
Youth Scotland is the network of youth clubs and groups across Scotland
YouthLink Scotland is the national agency in Scotland for youth work.