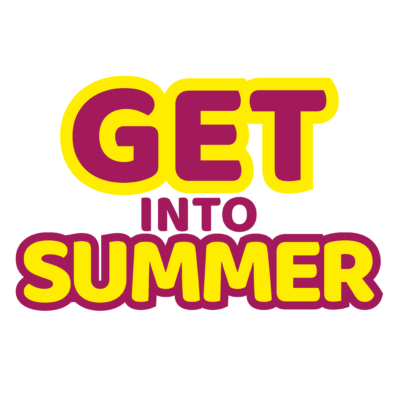 We are pleased to welcome the Summer of Play funding from the Scottish Government and look forward to delivering these exciting projects with our partners:
Play Well Outdoors Pack with Save the Children and Beano
Play Scotland, Save the Children and the Beano are delighted to launch the Play Well Outdoors pack, which is jam-packed with ideas to help you Get into Summer. The pack is designed for primary school children, but activities can easily be changed to suit younger or older children too.
This bumper edition of the Play Well Outdoors pack has got ideas for games, activities and places to visit over the summer and beyond. It's full of ideas for play that are great fun and don't need much preparation or resources, come rain or shine!
We know that playing outside is so good for health and wellbeing, and particularly after the restrictions during recent times, it is especially important that children get outside to play regularly.
We want everyone to have a fantastic summer of play, and so the Play Well Outdoors pack is available in hard copy, free of charge to organisations and schools who are working with Primary School aged children. Just complete the order form and return it to sammywyeth@playscotland.org
Street Play with Living Streets
Supporting Transitions in Secondary schools with Learning through Landscapes
Better Breaktimes, Better Transitions: Supporting transitions through play aims to improve breaktime experiences and understand how play can support a positive transition from primary to secondary education. Commissioned and funded by the Scottish Government's Get into Summer funding, it's being delivered in partnership with Learning through Landscapes and Falkirk Council.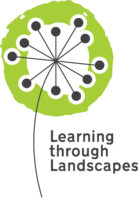 During the 2021 autumn term, 8 secondary schools across the Falkirk Council region will receive in-school professional support from experts within Learning through Landscapes and partner organisations to improve their outdoor play experiences.
Through providing better outdoor and play provision, we'll monitor any improvements in children's mental and physical wellbeing, as well as in their engagement with breaktime activity and formal learning.
The project will also explore ways to support children's transitions from primary to secondary education, and will empower educators to make high-quality outdoor play a vital part of this process.
By the end of Better Breaktimes, Better Transitions, we aim to have gathered substantial evidence and insights from our approach, to help inform the improvement of secondary school play provision on a national level.
The Play Well Podcast
Welcome to Play Scotland's Play Well Podcast series! Each month we will be exploring play through different themes by talking to play experts, play champions, and practitioners who are passionate about play. Join us to learn about the importance of play for child development, play as a human right, and the different ways play can be used to tackle social issues. #PlayWellPodcast
Outdoor Stay, Play and Learn Roadshow with Early Years Scotland
We are delighted to bring our Stay Play and Learn outdoor sessions to the Summer of Play. We will offer two generational, outdoor play-based approach to support family engagement and interaction. Our qualified early years practitioners will encourage and engage with young children and their parents/carers to improve confidence, attachments, health and wellbeing interactions, the home learning environment, outdoor play experiences, transitions, and shared learning. Our professional staff will offer these very popular services across a variety of local community outdoor spaces, utilising our rich knowledge of neighbourhoods, resources and demonstrate the benefits of simple, low/no cost activities, encouraging parents to prepare materials and replicate the play experiences/activities they have learned at the road show sessions.
The sessions will be taking place in a number of local community outdoor spaces in Glasgow, and will run Monday to Friday from 21 June to 20 August. The programme of sessions is as follows:
Monday: Springburn Park; Kings Park
Tuesday: Rouken Glen Park; Clyde Community Hall Garden
Wednesday: Queens Park; Drumchapel Park
Thursday: Tollcross Park; Alexandra Park
Friday: Pollok Park; Maxwell Park
Places are limited so booking is essential.
Intergenerational Play Project with Generations Working Together
Most children and older people have experienced an extended enforced separation and many have experienced hardship through isolation and loss of social contact due to COVID-19. This intergenerational project aims to connect different generations, to re-establish or build new relationships between young and older people, to restore confidence, trust and promote good mental health.
Generations Working Together is pleased to work within communities to develop resources to link the generations, through play and storytelling. The project will adopt safe practice around current measures for groups using outdoors connections and virtual links, whilst also building a longer-term view of "in person, in same space, at same time", when those opportunities are again possible. 
COP26 Moths to a Flame with Art and Energy and The Children's Wood
The Moths to a Flame project helps children and young people engage in the COP26 conference. The workshop involves setting up a moth trap, identifying moths, and creating recycled art of moths to be displayed at the Glasgow Botanic Gardens during the conference.
We are currently recruiting settings to run these workshops throughout the summer. Find out more about what this would involve here: Moth Workshop Info for Settings
If you are a summer club or play setting in Scotland and you would like to host a workshop, then please email jenny.lester@playscotland.org
Down at the Bottom of the Garden with Royal Botanic Gardens
After months of Covid restrictions, which impacted on children's health and wellbeing, the Four Gardens of the Royal Botanic Garden Edinburgh want to encourage people of all ages to reconnect with nature. What better way is there for families to spend time together than in the great outdoors?
Our nature play workshops, aimed at children aged 3 to 8 years and their families, are led by our Outdoor Learning Ranger Barbara Middleton. There are games, natural art sessions and challenging activities to engage children and families in the spirit of summer play.
In addition, there are pop up events at a more urban location close to each of the Gardens at Benmore, Logan and Dawyck.
We now have the following in place:
Thursday July 29th Royal Botanic Garden Benmore
Friday July 30th Castle Gardens Dunoon
Thursday August 5th Royal Botanic Garden Logan
Friday August 6th King Edward Park, Lockerbie
Thursday August 12th Royal Botanic Garden Dawyck
Friday August 13th Wilton Lodge Park, Hawick
At each of the pop up events there will be three sessions – 11am, 12.30pm and 2pm.
For details about the events and how to book tickets, please visit the What's On section of our website at
Other projects and events taking place this summer
Include Me 2 Club Summer Festival 
Play, Sports, Games & Fun:
Weekly on Wednesdays
Barrhead High School – Astro Pitch
Ours Road, Barrhead, G78 2SJ
10am to 12 Noon
Play, Sports, Games & Fun: 
Weekly on Thursdays
Bluevale Community Centre MUGA
Abernethy St, Haghill, G31 3SZ
10am to 12 Noon
Get into Summer Activities in Moray 
There are lots of activities on offer from council services, local clubs and community groups.
Whilst there has been a lot of interest in the activities below, please get in touch with the event organiser using the contact details provided to check for cancellations and/or increased availability.
For more information and contact details visit
The Active Schools, Sports and Physical Activity Opportunities programme for Moray can be accessed here