The most recent research is shown first.
If you have undertaken relevant research and would like this published on the Play Scotland website, please send a pdf report and if applicable the link to your website to info@playscotland.org
Effects of screentime on the health and well-being of children and adolescents: a systematic review of reviews. BMJ Journal.
Objectives To systematically examine the evidence of harms and benefits relating to time spent on screens for children and young people's (CYP) health and well-being, to inform policy. Full details can be found here.
Doll Studies: The Many Meanings of Girls' Toys and Play. American Journal of Play
In a collection of essays called Doll Studies: The Many Meanings of Girls' Toys and Play, Miriam Forman-Brunell and Jennifer Dawn Whitney offer a critical review of how play with dolls and the construction of dolls have affected imaginations, ideologies, and identities. The editors divided the book into five sections: "Objects, Narratives, Historical Memories"; "Performance and Identity"; "Mediating Contexts of Play"; "Modernism and Modernization"; and "Commodifying Multiculturalism, Nationalism, Racism, and Girlhood" From discussions of material culture and memories of girlhood in Germany to doll discourses in Ireland, from Bratz dolls and diasporic Iranian girls in Australia to Nicki Minaj and Harajuku Barbie, Doll Studies illustrates the growing importance of an international and interdisciplinary approach to the study of these universal toys. Full details can be found here.
Poverty Report 2018 from JRF



The Joseph Rowntree Foundation has this week published the 2018 Poverty Report.
Extract on Scotland:
Scotland Barriers to the labour market due to disability, ill health and childcare responsibilities remain prevalent characteristics of child poverty, despite improvements over the last two decades. However, on average, the majority of children in poverty do have at least one adult in work and in many cases parents are working all the hours expected of them by the social security system. Over the past 20 years, child poverty in Scotland has seen many changes. A supportive policy environment in the late 1990s/early 2000s led to many families moving out of poverty. There are also other issues increasing the pressures on low-income families, including low pay and limited working hours, rising prices and lower employment rates for some groups. Most children in poverty are in working families, but some parents, including those with young children and parents with health conditions and/or disabilities, can face large barriers to work
In 2017, the Scottish Parliament passed the Child Poverty (Scotland) Act, which set out four statutory targets for child poverty (Congreve and McCormick, 2018).
Relative poverty: children living in households with income below 60% of the UK median after housing costs – a measure of low-income children's living standards compared with the rest of the population. Target: 10% by 2030.
Absolute poverty: children living in households with income below 60% of the 2010/11 median – a measure of low-income children's living standards compared with living standards fixed in 2010/11. Target: 5% by 2030.
Low income and material deprivation: children living in households with income below 70% of the median and without access to a number of goods or services – a measure of whether low-income children can fulfil their basic needs. Target: 5% by 2030.
Persistent poverty: children who have been living in relative poverty in three out of the last four years – a measure of the number of children who have been in poverty for a prolonged period. Target: 5% by 2030.
You can read and download the full report here.
Report Growing up in Scotland, Overweight and Obesity aged 10
Childhood obesity is one of the world's foremost current public health challenges.
This challenge is particularly acute for Scotland, along with the UK as a whole, which has one of the highest levels of obesity amongst OECD countries (OECD, 2014). The Growing Up in Scotland study (GUS) has collected data which provides a unique opportunity to further understand patterns of childhood overweight and obesity and to inform policy development.
This report explores rates of overweight and obesity amongst 10 year old children in Scotland and examines how these vary between children with different characteristics. It also investigates whether the level of overweight/obesity changes as the children grow older (from 6 to 10 years of age), and whether the changes are associated with the children's demographic and socio-economic characteristics. Uniquely, using the study's longitudinal data, the report illustrates how individual
weight status changes – that is, what proportion of children move into or out of overweight/obesity between the age of 6 and 10 – and identifies the demographic, socio-economic and related characteristics associated with those changes. Full document here.
Do Theatrical Experiences Improve Pretend Play and Cooperation among Preschoolers? American Journal of Play
The authors ask if participating in an early-childhood theater production
improves pretend play and cooperation among preschoolers. They examined play sessions immediately before and after productions of interactive earlychildhood performances at Imagination Stage, Inc. and measured children's engagement, cooperation, pretense, and misbehavior. They found that participating in the performances enhanced the cooperation and pretense of preschoolers. The authors discuss their results in relation to the role of the arts and of play in early creativity and social-competence development. Full details can be found here.
Girls in Scotland Research from Girl Guiding Scotland
For the first time Girl Guiding Scotland have taken a snapshop of the lives of girls and young women in Scotland with their brand new research, Girls in Scotland. The survey gives girls and young women a platform to be heard and the biggest survey of its kind in Scotland. Full details can be found here.
LGBT inclusive education guide
Youth Scotland has launched an easy to use guide to including LGBT voices and identities across all areas of the curriculum. You can download the guide here.
For more information, contact communications@lgbtyouth.org.uk
Get Set for Play
Get Set for Play is a Toolkit from Youth Scotland full of information and advice for play activities in a youth group programme. Full details can be found here.
Playing it safe? – A global white paper on risk, liability and children's play in public space
Available data suggests that playgrounds are comparatively safe places – yet, in many countries, concerns about potential liability for injury have led to bureaucratic risk reduction initiatives that might not do a good job of weighing the risks against the benefits of encouraging more adventurous outdoor play. Full information can be found here.
Not included, not engaged, not involved
A report on the experiences of autistic children missing school from Children in Scotland, the National Autistic Society Scotland and Scottish Autism. Full details can be found here.
Research – From Muddy hands and dirty faces … to higher grades and happy places



The Muddy Hands report published November 2018, sets a snapshot survey of the schools that took part in Outdoor Classroom Day 2017. Full details here.
Project Dirt – The impact of outdoor learning and playtime at school – and beyond
Project Dirt asked teachers who have taken part in Outdoor Classroom Day about the impact of taking children outdoors.
The results are encouraging as they show that there is a fast-growing number of schools worldwide that recognise how important outdoor learning and play is for children, teachers and whole schools, as well as parents and the wider community. Full details here.
Look who's talking: Using creative, playful arts-based methods with young children. Research Briefing from University of Strathclyde
Researchers at the University of Strathclyde have published a research briefing on their work exploring the use of creative, playful arts-based methods in research with young children.
This paper draws on data from the ongoing international project titled Look Who's Talking: Eliciting the Voices of Children from Birth to Seven, led by Professor Kate Wall at the University of Strathclyde. The objectives of the project are to pay special attention to the voices of those under seven years of age, and to share factors designed to support those working with the under–sevens in facilitating children's voices. The decision to focus on young children was driven by our knowledge that this group is often ignored or marginalised in the wider drive to address children's participation and children's broader rights.
You can view research paper here.
Eliciting the Voices of Children from Birth to Seven
Talking Point Posters
Voice birth to seven have designed 8 posters to act as talking and discussion points.
They are:
Build Capacity
Culture
Democracy
Enable
Listen with Purpose
Skills and Tools
Space and Place – which includes communication through play
Voice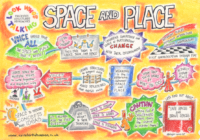 You can download the posters here.
Survey of 1,417 parents finds children with autism are missing out on fundamental right to an education
Children in Scotland have conducted research, in partnership with the National Autistic Society Scotland and Scottish Autism, into the experiences of children with autism missing school. Over a third (34%) of those who responded to our survey reported that their children had been unlawfully excluded from school in the last two years – with almost a quarter (22%) of those parents saying this happened multiple times a week. The research also shows that children with autism are missing out on their education through the inappropriate use of part-time timetables.
The findings from the report show that immediate efforts are needed to ensure that autistic children are properly included, engaged and involved in their education. Full details can be found here.
Accessing the Inaccessible: Redefining Play as a Spectrum. Frontiers in Psychology
Defining play has plagued researchers and philosophers for years. From describing play as an inaccessible concept due to its complexity, to providing checklists of features, the field has struggled with how to conceptualize and operationalize "play." This theoretical piece reviews the literature about both play and learning and suggests that by viewing play as a spectrum – that ranges from free play (no guidance or support) to guided play and games. Full details can be found here.
Playground Social Interaction Analysis using Bespoke Wearable Sensors for Tracking and Motion Capture. PEDAL. 2018

Unstructured play1 is considered important for the social, physical and cognitive development of children. Traditional observational research examining play behaviour at playtime (recess) has been hampered by challenges in obtaining reliable data and in processing sufficient quantities of that data to permit credible inferences to be drawn. Full research can be found here.
The Power of Play: A Pediatric Role in Enhancing Development in Young Children. Report
Children need to develop a variety of skill sets to optimize their development and manage toxic stress. Research demonstrates that developmentally appropriate play with parents and peers is a singular opportunity to promote the social-emotional, cognitive, language, and self-regulation skills that build executive function and a prosocial brain. Furthermore, play supports the formation of the safe, stable, and nurturing relationships with all caregivers that children need to thrive.
Play is not frivolous: it enhances brain structure and function and promotes executive function (ie, the process of learning, rather than the content), which allow us to pursue goals and ignore distractions. You can view full report here.
Activities Guide: Enhancing and Practicing Executive Function Skills with Children from Infancy to Adolescence.

Report from Center on the Developing Child, Harvard University for interest.
Executive function and self-regulation (EF/SR) skills provide critical supports for learning and development, and while we aren't born with these skills, we are born with the potential to develop them through interactions and practice. This 16-page guide (available for download, below), describes a variety of activities and games that represent age-appropriate ways for adults to support and strengthen various components of EF/SR in children. Full report can be found here.
This Research Note compares the performances of 71 primary schoolchildren carrying out curricular tasks in outdoor and indoor classroom settings. By observing, recording and analysing how the children performed in group activities taken from the Scottish curriculum, an evaluation could be made of the relative merits of indoor and outdoor learning. Full details and research paper can be found here.
Lego Play Well Report
Families that Play More are Happier, but even children say they are too busy for fun and games. The LEGO® 'Play Well Report' surveyed nearly 13,000 parents and children in nine countries to understand the state of play today and encourage discussion around its ongoing importance.
The report reveals a strong link between the hours spent playing together and the happiness of families, with nine out of 10 families (88%) who play for five hours or more a week claiming to be happy, while, of those who play for less than five hours, only seven out of 10 (75%) say they are happy. Full details here.


Play Space in Scotland Infographic
The amount of play space that is available to children and young people for play and informal recreation in urban areas is illustrated on the Play Space infographic by local authority area.
Play spaces contribute to the health and wellbeing of children and young people by providing places for recreation and learning. Therefore, having access to play space can have a positive impact on a child's development.
The infographic takes data that mapped urban space and informal recreation facilities and compared this with the amount of children and young people aged 16 and under living in urban areas (settlements of 3,000 people or more). In Scotland as a whole, it is estimated that there are 6 metres of play space per child/young person.
You can find full details on the research here.
The Impact of Children and Young People's Participation on Policy Making
A report commissioned by the Scottish Government to explore the nature and type of impact children and young people's participation has had on national and local policy making in Scotland.
Full details can be found here.
Landscapes for play: Effects of an intervention to promote nature-based risky play in early childhood centres
The outdoor space at childcare centres can be many preschoolers' primary experience of outdoor play. Trends prioritizing risk reduction have diminished access to nature and risky play. We examined the effects of an intervention to increase opportunities for nature and risky play in the outdoor play environments of two childcare centres using a repeated measures mixed methods design. Full details
Beyond Physical Activity: The Importance of Play and Nature-Based Play Spaces for Children's Health and Development
The reduction of child obesity continues to be a challenge worldwide. Research indicates that playing outdoors, particularly in natural play spaces, boosts children's physical activity, potentially decreasing childhood obesity. We present evidence that natural play spaces also provide for more diverse forms of play for children of varying ages and competencies. This is crucial because play spaces designed expressly for physical activity may not increase physical activity among less active children. Full details
What Is the Relationship between Outdoor Time and Physical Activity, Sedentary Behaviour, and Physical Fitness in Children? A Systematic Review
The objective of this systematic review was to examine the relationship between outdoor time and: (1) physical activity, (2) cardiorespiratory fitness, (3) musculoskeletal fitness, (4) sedentary behaviour; or (5) motor skill development in children aged 3–12 years. Full details
What is the Relationship between Risky Outdoor Play and Health in Children? A Systematic Review.
Risky outdoor play has been associated with promoting children's health and development, but also with injury and death. Risky outdoor play has diminished over time, concurrent with increasing concerns regarding child safety and emphasis on injury prevention. We sought to conduct a systematic review to examine the relationship between risky outdoor play and health in children, in order to inform the debate regarding its benefits and harms. We identified and evaluated 21 relevant papers for quality using the GRADE framework. Included articles addressed the effect on health indicators and behaviours from three types of risky play, as well as risky play supportive environments. The systematic review revealed overall positive effects of risky outdoor play on a variety of health indicators and behaviours, most commonly physical activity, but also social health and behaviours, injuries, and aggression. Full details
Risky Play and Children's Safety: Balancing Priorities for Optimal Child Development
Injury prevention plays a key role in keeping children safe, but emerging research suggests that imposing too many restrictions on children's outdoor risky play hinders their development. We explore the relationship between child development, play, and conceptions of risk taking with the aim of informing child injury prevention. Generational trends indicate children's diminishing engagement in outdoor play is influenced by parental and societal concerns. Full details
Playing practices in school-age childcare:: An action research project in Sweden and England. Eva Kane
Playing is a common part of children's leisure time, and with children spending an increasing amount of this time in school-age childcare, in both Sweden and England, staff have the responsibility to facilitate play. The way play is conceptualised by staff may lead to different aspects of play being facilitated. These play practices are enabled and constrained by the arrangements of what this dissertation calls the school's play practice architecture, i.e. where play practices are intertwined with a school's practice architecture. The aim of the research was to explore how staff talked about play and how to facilitate it, how concepts of play contributed to different play practices and how it might be possible to transform play practice architectures. The research draws on conversations with staff in school-age childcare settings in two Swedish and one English school during an action research project. Just as action research was used to disturb and change practice in order to understand it, concepts from Deleuze and Guattari's philosophy (1980/2004) were put to work to disturb taken-for-granted concepts of play in order to explore how play works. Full research can be found here.
Child health agenda moving forward but policy commitments must be delivered, say doctors. "State of Child Health: One Year On" report. Royal College of Paediatrics and Child Health
Children's doctors are praising Scottish Government for its commitment to child health, but warn much more must be done to better tailor the health system to meet the needs of children and young people if the ambition to create a healthier Scotland is to be realised.
That's the message from a new scorecard launched today which looks at policy progress one year on from the RCPCH's landmark State of Child Health report. You can read the full report here.
Children's engagement with the outdoors and sports activities UK 2014 to 2015, Office for National Statistics.
Released January 2018
Analysis of the UK Time Use Survey to provide insight into the amount of time children spend engaging with the outdoors and sports activities.
Key points:
Children spent 68 minutes of their leisure time per day on average engaging in an outdoors activity, sports-related activity or actively travelling
14- to 15-year-olds are less likely to spend time in parks, countryside, seaside, beach or coastal locations than younger children
Children enjoy entertainment and culture-related activities and sports activities the most
To read the full report click here.
Cost of Physical Inactivity Report, Scottish Sports Association
Costing the burden of ill health related to physical inactivity for Scotland. The UK analysis of the Global Burden of Diseases, Injuries and Risk Factors Study found physical inactivity and low physical activity to be the fourth most important risk factor in the UK. They estimated that physical inactivity contributes to almost one in ten premature deaths (based on life expectancy estimates for world regions) from coronary heart disease (CHD) and one in six deaths from any cause. You can read the full report here.
'Get children playing outdoors' to improve academic success and reduce obesity
Campaigns to promote physical activity and reduce obesity among children should focus more on active outdoor play, according to a study led at the University of Strathclyde.
The Active Healthy Kids Scotland Report Card 2016 has found that children's physical activity levels are continuing to fall well short of recommended levels.
By contrast, they are still spending far more than the recommended maximum of two hours' free time a day in front of screens.
"The default setting": what parents say about gender stereotyping in their children's early years – Zero Tolerance
Report, "the default setting" is the result of a large scale survey Zero Tolerance undertook with over 1300 parents and caregivers on gender stereotyping and children.
They asked Scottish parents and caregivers of children aged 1-10 a variety of questions about whether, and where, they felt their children were receiving messaging about what it meant to be a boy or a girl and in what practical ways this could be counteracted.
The results showed that respondents overwhelmingly supported treating children equally (94%), but they were concerned that their children were influenced by gender stereotyping; mostly prevalent in commercial settings (such as toy and clothes shops); in the attitudes of other parents and children and in children's television and films.
Full information and report here
The impact of children's perception of an activity as play rather than not play on emotional well-being
As an important aspect of health and development, a number of policy and practice initiatives across education, health and social care are aimed at increasing children's emotional well-being. Links have been made between young children's emotional well-being and play although empirical evidence is limited. This paper demonstrates that when children perceive an activity as play, they show more signs of emotional well-being than when they perceive the same activity as not play.
Leopard Skin Wellies, a Top Hat and a Vacuum Cleaner Hose: An analysis of Wales' Play Sufficiency Assessment duty
How Healthy Behaviour Supports Children's Wellbeing – Public Health England
Physical Activity and Body Image in Children
A report by Make Time 2 Play with contributions and recommendations by Dr Linda Papadopoulos, Ambassador for Make Time 2 Play. Full details
Scotland's People Annual Report: Results from 2012 Scottish Household Survey
The Scottish Household Survey (SHS) is designed to provide reliable and up-to-date information on the composition, characteristics, attitudes and behaviour of Scottish households and individuals, both nationally and at a sub-national level. It covers a wide range of topics to allow links to be made between different policy areas.
The annual report is designed to act as an introduction to the survey and to present and interpret some of the key policy-relevant results. The results are presented in the 12 main chapters covering: household composition; housing; neighbourhoods and communities; economic activity; finance; education; transport; internet; health and caring; local services; volunteering; culture and sport. At the start of each chapter introductory paragraphs draw on key policy documents to set the results that follow into the policy context for the topic it covers.
Some of the main findings relating to play were:
Almost nine in ten households (88%) with young children have access to some form of play areas within their neighbourhood.Over half have access to a park (57%), whilst around half have access to either a playground (52%)or field or other open space (49%)
Generally, those households with young children within rural areas are more likely to say children would be very safe or fairly safe when walking or cycling to play areas on their own, ranging from around three-fifths for most play areas in urban areas to around four-fifths in rural areas.
Most householders with young children would feel comfortable with children being aged around 9 or 10 years old to play without supervision at such play areas. This increases to closer to 11 years old when playing within a natural environment or wooded area for those living in urban areas
Just less than three- quarters (73%) of young people aged 8 to 21 take part in some of activities regularly, with the majority of young people (53%) taking part in sports or sporting activity whether played competitively or not.
Parent-led anxiety treatment from Reading University
Parent-led anxiety treatment could improve children's lives
Building Blocks Crucial to Child's Early Development
Building blocks 'crucial to child's early development'
Early Predictors of Objectively Measured Physical Activity and Sedentary Behaviour in 8-10 Year Old Children: The Gateshead Millennium Study. 2012
The Importance of Play in Promoting Healthy Child Development and Maintaining Strong Parent-Child Bond: Focus on Children in Poverty – American Academy of Pediatrics
Play is essential to the social, emotional, cognitive, and physical well-being of children beginning in early childhood. It is a natural tool for children to develop resiliency as they learn to cooperate, overcome challenges, and negotiate with others. Play also allows children to be creative. It provides time for parents to be fully engaged with their children, to bond with their children, and to see the world from the perspective of their child. However, children who live in poverty often face socioeconomic obstacles that impede their rights to have playtime, thus affecting their healthy social-emotional development. For children who are underresourced to reach their highest potential, it is essential that parents, educators, and pediatricians recognize the importance of lifelong benefits that children gain from play. Link
The Good Childhood Report 2012
Key findings in the Good Childhood Report 2012 (link to document) include:
Choice and family have the biggest impact on children's happiness.
It is not the structure, but the relationships within a family that children care about. Loving relationships between a child and their family are ten times more powerful than family structure in increasing well-being.
Stability is important. Children who experience a change in family members they are living with are twice as likely to experience low well-being. Almost a quarter (23%) of children who have moved home more than once over the past 12 months have low levels of well-being.
Low well-being increases dramatically with age – doubling from the age of 10 (7%) to the age of 15 (14%).
Children as young as eight are aware of the financial issues their families face. Children in families who have experienced a reduction in income are more likely to have low well-being.
Children who do not have clothes to 'fit in' with peers are more than three times as likely to be unhappy with their appearance. Around a third say they often worry about the way they look. Unhappiness with appearance increases with age and is greater among girls.
Children who had been bullied more than three times over the last three months were significantly more likely to experience low well-being (36%) than those that had never been bullied (6%).
Children like to be similar to their friends. Children who have a lot less, or even a lot more pocket money than their friends, have lower levels of well-being.
Enjoying the Outdoors – attitudes and behaviour of young people in Scotland. 2011
Enjoying the outdoors – attitudes and behaviour of young people in Scotland – Scottish Natural Heritage
Greenspace Scotland – Greenspace Survey 2011
Since 2004, when greenspace scotland first commissioned its biennial survey of greenspace use and attitudes, the number of people using Scotland's urban greenspaces regularly had been rising. The 2011 survey shows a dramatic decline with the number of people using their local greenspaces once a week or more often falling from two-thirds (63%) in 2009 to just over half (54%) in 2011. People in the most deprived areas of Scotland are using their greenspaces even less often – with just 45% using them once a week.
This decrease in use is mirrored by significant falls in people's rating (strongly agree) of their local greenspaces as: safe places for physical activity (60% in 2009 down to 49% in 2011); places where you can relax and unwind (63% down to 50%); attractive places (57% down to 48%); and good places for children to play (59% down to 52%). Previous surveys had shown clear upward trends with people increasingly agreeing strongly that their local greenspaces where good places for play, physical activity, relaxation.
To read full report click here.
Playful Behavior Of Young Chimps Develops Like That Of Children University of Pisa, Italy
Playful behavior is widespread in mammals, and has important developmental consequences. A recent study of young chimpanzees shows that these animals play and develop much the same way as human children. The work, to be published in the Nov. 16 issue of the online journal PLoS ONE, can therefore also shed light on the role of human play behavior.
To read full article click here.
Dairylea Simple Fun Report
To view click here.
Some key findings:
84% of parents think childhood today is more complicated than in previous generations.
74% of parents think technology plays too big a part in play, and 58% say they are concerned about the amount of time children spend in front of a screen.
More than half (57%) of nine year olds are restricted to within sight of their home, with 29% unable to venture out of the grounds – yet almost half of parents (44%) admitted to playing in secret dens in wooded areas and local parks when they were young.
Nearly two-thirds of children (62%) say their favourite person to play with is a friend of a similar age, yet over a third (36%) only get to see their friends outside of school once every 2 weeks or less.
When children were given a choice of activities that they would like to do more often, the most popular choice (chosen by 54% of children) was to play on their bikes or wheeled toys.
What is the meaning and nature of active play for today's children in the UK?
Background
Preventing the decline in physical activity which occurs around 10-11 years of age is a public health priority. Physically active play can make unique contributions to children's development which cannot be obtained from more structured forms of physical activity. Encouraging active play in children's leisure time has potential to increase physical activity levels while promoting optimal child development. Aspired wisdom states that contemporary British children no longer play outdoors, but systematic evidence for this is lacking. We need to build a more informed picture of contemporary children's play before we consider interventions to increase it.
To read full research click here.
Children's Playground Games and Songs in the new Media Age 2009 – 2011
This project, a collaboration between the Universities of London, Sheffield and East London with the British Library, aimed to develop our understanding of children's playground games and songs, building on the Opie collection at the British Library. It has added new material, developed a new archive, website, film and computer game prototype, and investigated the connections between the vernacular lore of the playground and children's media cultures in the digital age.
To read full report click here.
Public Perceptions of Soundscapes in Open Urban Spaces
Study of open spaces and the reduction in noises such as children playing.
Fur full details click here.
Childhood and parenting in today's Britain
Mumsnet recently conducted a survey on childhood and parenting in today's Britain.
Are children less safe than we were in our childhoods? Do they face too much media pressure about their appearance? In general children don't play out on their own nowadays?
For further infomation and to view the results click here.
Sex differences in chimpanzees' use of sticks as play objects resemble those of children
To read full research.
Outdoor Learning and Play: parental survey report, from Scottish Parent Teacher Council and Grounds for Learning. Published 2010
SPTC joined forces with Grounds for Learning to find out what parents actually think about the outdoor element of their child?s school. In essence that covers everything about the outdoor spaces used for playing and learning, and anything else for that matter!
The short survey was completed by 52 respondents, many of whom also added very useful comments and examples – so lots of interesting and thought provoking information! While this is not a representative sample of parents, the information provided is nonetheless useful a thought provoking.
To read the full report click here.
Berlin School Playgrounds: reflections by Grounds for Learning
Playing and learning in natural outdoor environments is good for children – they've been doing it for thousands of years. It stimulates physical activity, promotes creativity and helps develop social skills. It can create an appreciation of the natural world, relieve stress, develop resilience and bring learning to life. And it's a lot of fun. While many Scottish children grow up with uninspiring asphalt school playgrounds and limited opportunities for natural play, some of our European neighbours have a different emphasis.
To read full report.
Scottish Government – Child's Play
Child's play: The links between childhood encouragement and adult engagement in arts and culture. Evidence from the Scottish Household Survey Culture Module 2007/8
To read full report.
No Balls Games Here. Published 2010
Living Streets Research on how UK streets have become no-go areas for our Communities.
Resurrecting Free Play in Young Children

Looking Beyond Fitness and Fatness to Attention, Affiliation, and Affect
e have observed that the nature and amount of free play in young children has changed. Our purpose in this article is to demonstrate why play, and particularly active, unstructured, outdoor play, needs to be restored in children's lives. We propose that efforts to increase physical activity in young children might be more successful if physical activity is promoted using different language—encouraging play—and if a different set of outcomes are emphasized—aspects of child well-being other than physical health. Because most physical activity in preschoolers is equivalent to gross motor play, we suggest that the term "play" be used to encourage movement in preschoolers. The benefits of play on children's social, emotional, and cognitive development are explored. Full details
The contribution of active play to the physical activity of primary school children.
Active play makes a significant contribution to children's physical activity and could play an important part in the health of future generations, a new study has found.
Many young people do not meet current UK physical activity guidelines. Preventing the decline in physical activity that occurs as children enter adolescence may reduce future risk of cardiovascular disease and obesity. To read full research click on link below:
The contribution of active play to the physical activity of primary school children by Rowan Brockman
Is it safe to let your children walk to school?
A recent survey by Living Streets and Parentline Plus found that parents face significant barriers preventing them from allowing their children to walk to school.
To read research click here.
Playday 2010 Research
To view the Playday 2010 Research please click on the undernoted three links:
Pre 2010
Television food advertising and the prevalence of childhood overweight and obesity: a multicountry comparison – Cambridge Journals
Objective To estimate the contribution of television (TV) food advertising to the prevalence of obesity among 6-11-year-old children in Australia, Great Britain (England and Scotland only), Italy, The Netherlands, Sweden and the United States.
For further information click here
Acorns and Conkers – Play Scotland
Old-Fashioned Play Builds Serious Skills – Alix Speigel
(This report also can be heard in audio). (2008)
Play with their Minds
Article by Matthew Harvey on how rats play!