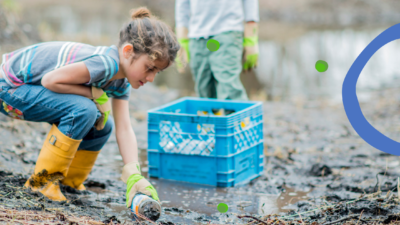 As part of the International Play Association Triennial World Conference 2023 taking place in Glasgow, we are asking you to get involved in our Litter Pick & Play project.
Children have a right to play under the UN Convention on the Rights of the Child. However, many children face significant barriers in realising this right.
From natural disasters to everyday issues, public spaces are often unwelcoming and unsafe for children to play in. Children who are already disadvantaged by disability, poverty, and other factors, are disproportionately affected by the environment.
That is why we are asking you to work with children and young people to improve their local environment to increase and improve their play.


Children's rights & the Environment
Playing in natural environments positively impacts on children's sense of well-being, fitness levels, resilience, cognitive functioning and motor ability (Bird 2007; Pretty et al 2007, Lester and Russell 2008, Muñoz, S.-A. 2009, Keniger et al 2013, Gill, 2014, Söderström et al 2013).
By playing in nature, children come to understand, appreciate and care for the natural world – it encourages "stewardship for the earth." (IPA World, 2016)  
Children across the world are determined, resourceful, and creative when finding opportunities for play. However, many children face significant barriers in realising their right to play (IPA World, 2016). 
The global climate crisis is having a huge impact on play. The pollution of air, water, and space is increasing and this affects the safety of children at play. In emergency situations following natural disasters and other crisis, play is often given lower priority than the provision of food, shelter and medicines. However, play is one of the ways that children cope with a crisis in any context. Play hones innate skills and helps children to come to terms with what has happened (Fearn and Howard, 2012).
Everyday environments also impact play. Planning decisions on pavement widths, provision of outdoor space, rubbish removal, and even "No Ball Games" signs can have huge impacts on the quality and quantity of play available to children.
Children are likely to be disproportionately affected by environmental constraints on their enjoyment of their right to play if they live in:
Poor or hazardous environments

Poverty

Situations of conflict or humanitarian disaster

Rural communities

In street situations
Or if they are:
Asylum-seekers and refugees

Disabled

Chronically hospitalised children 

Migrants or internally displaced
(IPA World, 2016).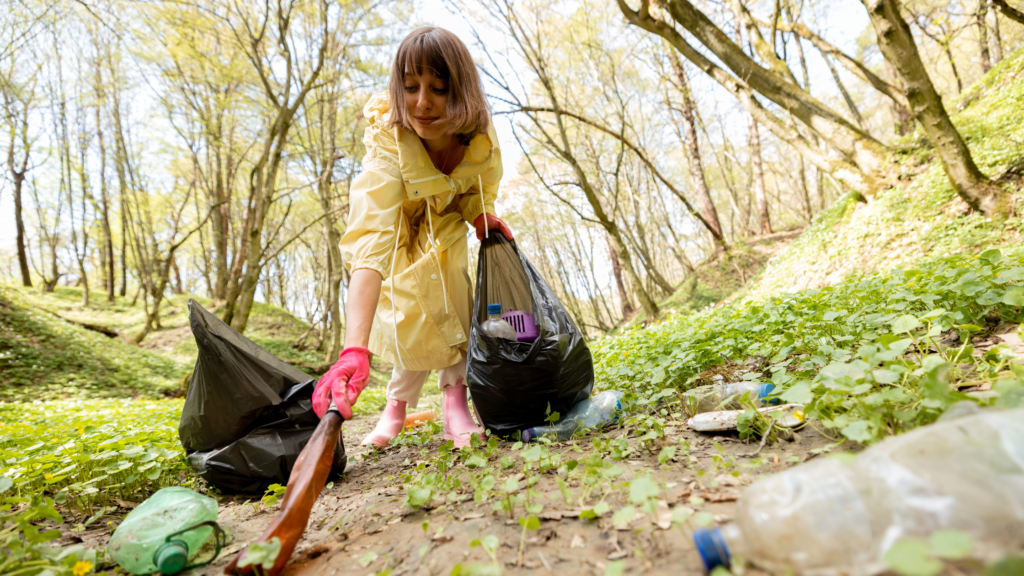 Where did the idea come from?
The project was developed and took inspiration from various consultations and projects with children and young people including:
Under the Same Sky
Moths to a Flame
NPF4 (Draft) Consultation
OSS & PSA Consultation
Each of these projects highlighted the concern children have for their local spaces. Themes of litter, waste, and anxiety around the climate crisis emerged.
Who Can Get Involved?
This is a global project and everyone is invited to take part.
We are looking for anyone who works with, volunteers with, or can organise groups of children and young people to take part.
This can be through schools, nurseries, youth clubs, community groups, or even your neighbours.
Timeline
Sept 2022 – Apr 2023: Plan & deliver your event
Monday 2 May 2023: Submissions close – please submit your photos and numbers on time.
June 2023: International Play Association Conference where the results will be presented and an exhibition displayed.
How to get involved
Step One: Planning
Identify a local space in need of attention
Check regulations and contact officials
Write risk assessment
Collect Equipment
Advertise
Step Two: Pick & Play
Pick litter and tidy the space
Play games and have fun
Get creative with what you have collected
Take photos
Count up the rubbish bags
Step Three: Share Your Success
Tell your local representatives
Share your results and photos with us
Share on social media
Download our Toolkit for more information on these steps, an example risk assessment, and top tips.
Benefits of getting involved
By taking part in this project you will:
Be part of a global movement to realise children's rights.

Gain a newly cleaned space

Engage children in being guardians to their own environment

Have your success story shared globally

Receive a certificate of participation to display
Additionally, if you are based in Scotland and you send us photos or videos, then you will be entered into a prize draw to win £100 worth of voucher.
You can use this project as evidence for the Eco Schools Award or the Rights Respecting School Award.