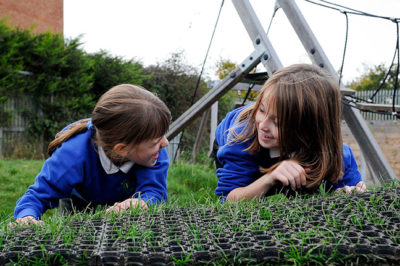 "Play is our brain's favourite way of learning"
Diane Ackerman, poet
In play a child always behaves beyond his average age, above his daily behaviour. In play it is as though he were a head taller than himself.
Lev Vygotsky
Ambition for Scotland
The ambition in the Play Strategy for Scotland is for all children and young people to enjoy high quality play opportunities, particularly outdoor free play in stimulating spaces with access to nature, on a daily basis in early learning and childcare, nursery and school.
Play contributes to all aspects of learning
The General Comment 17 outlines research evidence demonstrating that playing is also central to children's spontaneous drive for development, and that it performs a significant role in the development of the brain, particularly in the early years. Play and recreation facilitate children's capacities to negotiate, regain emotional balance, resolve conflicts and make decisions. Through their involvement in play and recreation, children learn by doing; they explore and experience the world around them; experiment with new ideas, roles and experiences and in so doing, learn to understand and construct their social position within the world.  (UNCRC)
Playing outside is fundamental
All children and young people have the right to play and the right to learn as enshrined in the UN Convention on the Rights of Children. Playing outdoors enhances learning and is fundamental for children and young people to thrive in health, wellbeing and development. It is our shared responsibility to support and enable all of Scotland's children and young people to access our diverse greenspaces and natural landscapes and to empower them to enjoy these spaces for the purposes of playing and learning. We commit to working together to meet these responsibilities.
(Scotland's Outdoor Play & Learning Coalition Position Statement)